Diwali Day!
We had a fantastic day celebrating Diwali.
The children were able to recognise how light was
used in the Diwali story and began to understand
how light was used as a symbol (Y1 and Y2) of good overcoming evil.
The children can, in simple terms, recognise the
importance of light to Diwali to Hindus.
The children carried out activities such as;
decorating biscuits with Rangoli patterns, act out
the story of Rama and Sita and did some dancing to celebrate!
Look at our Collection for Harvest Festival
We collected a lot of food for the food bank at St Margaret's Community Church - our school ambassadors are going to deliver it next week.
Cumberland's Easter Visit to St Margaret's Community Church!
Religious Education at Cumberland
Our Intent
Where do we belong? Are we all kind in the same way? Do we know about the special people and places that are important to us and our wider community? Through our Learning Value of thinking, we encourage children to communicate their thoughts and express their own ideas and experiences through positive, quality discussions.
Through our integrated RE curriculum, we aim to enable the children to begin to see their place within our diverse world. We engage, inspire, challenge and encourage our children to explore different religious beliefs, values and traditions that people follow. We believe that RE makes a unique contribution to spiritual, moral, social, and cultural development of our children.
We are able to utilise our local environment, having first hand experiences at visiting places such as the Gurdwara and the Rose Garden in Southsea as a special place. We also have links with the local church to make our curriculum meaningful and purposeful.
Click below to see Progression of Knowledge and Skills in R.E. at Cumberland.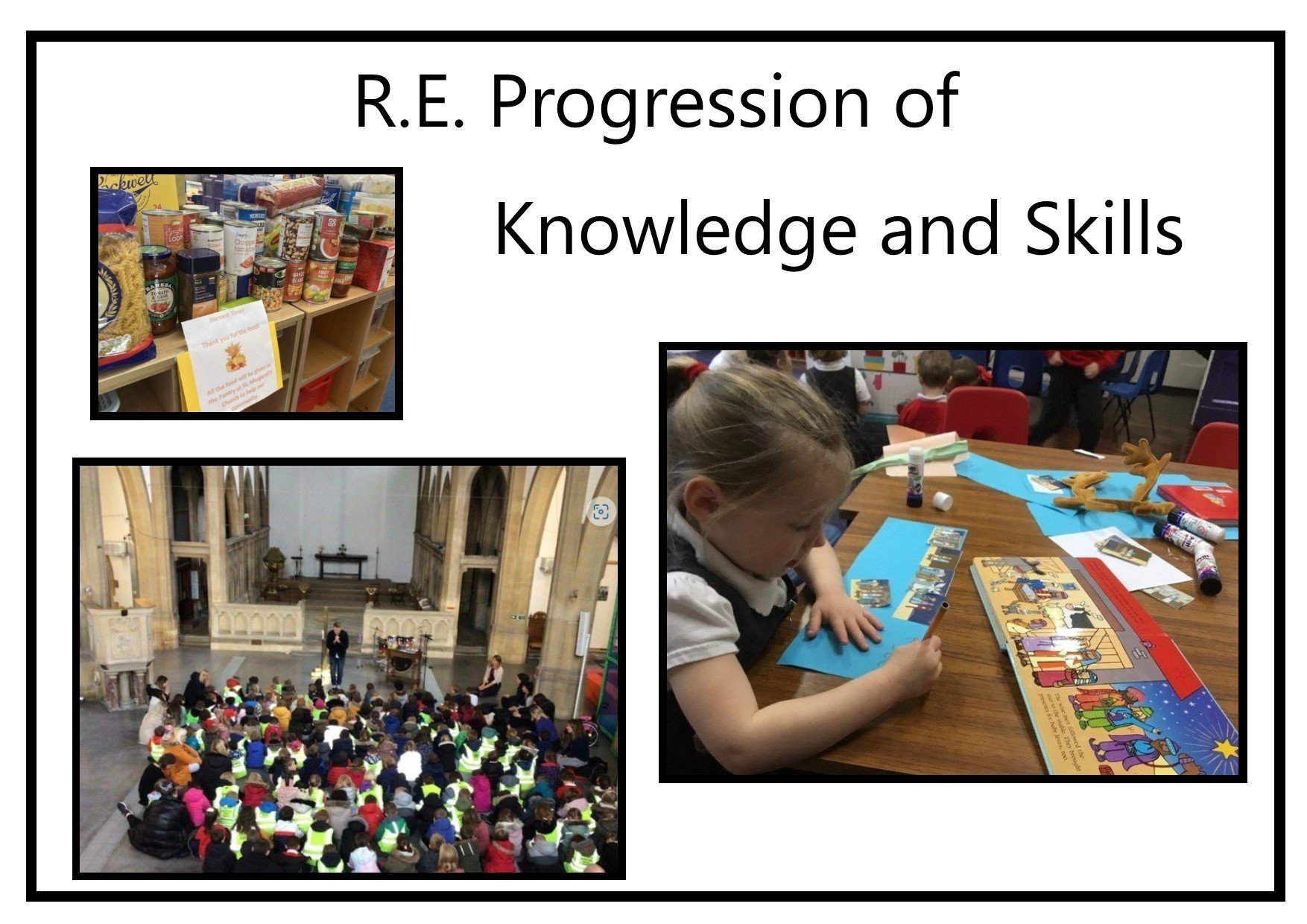 R.E. is not a National Curriculum subject, but we have a statutory duty to teach the children about the different religions of the world.
At Cumberland Infant School we follow the 'The Living Difference IV', which is the agreed syllabus for Hampshire, Portsmouth, Southampton and the Isle of Wight for RE.
Through RE we aim to enable our children to acquire an understanding, appreciation and respect for the many different beliefs that people hold and the world around us.
Through following the 'Living Difference lV' curriculum which is based on a concept such as 'Belonging', we help the children to talk about their experiences and that of others, engage with material that is new, learn about the similarities and differences of different religions and to respect other people's faiths and views.
We teach R.E. through our integrated projects at Cumberland Infant School where we focus on the Christian and Sikh Faith.
Children make use of different resources to develop understanding, for example stories, art and artefacts which make R.E. meaningful to them.