Phase 4 Phonics
Below you will find information about phase 4 phonics. The main focus during this phase is consonant clusters and new tricky and high frequency words - take a look!
Phase 4 Tricky Words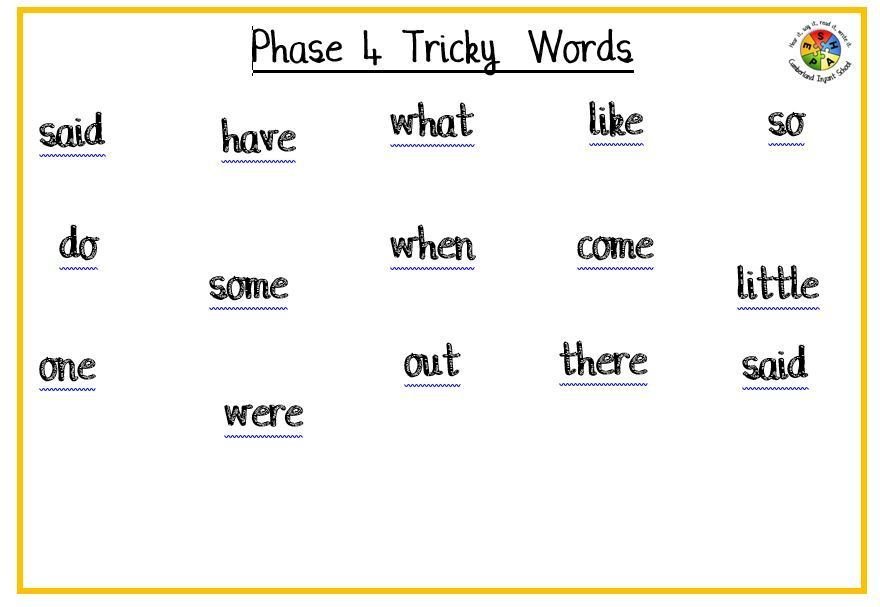 Click HERE to see our phase 4 spelling booklet - feel free to print it off and share it with your child.