Phase 3 Phonics
Here you will find the sounds and words learnt in phase 3 phonics, which follows straight on from phase 2. The rhymes are extremely important when learning these sounds - why don't you have a go with your child? Scroll down to see them.
Phase 3 High Frequency Words
These are common words which you will find in many of your child's reading books.
Click to enlarge and print.
Phase 3 Tricky Words
Tricky words are in every single phonics phase, and we learn these mostly by sight. Flash cards are wonderful for practising these.
Click to enlarge and print.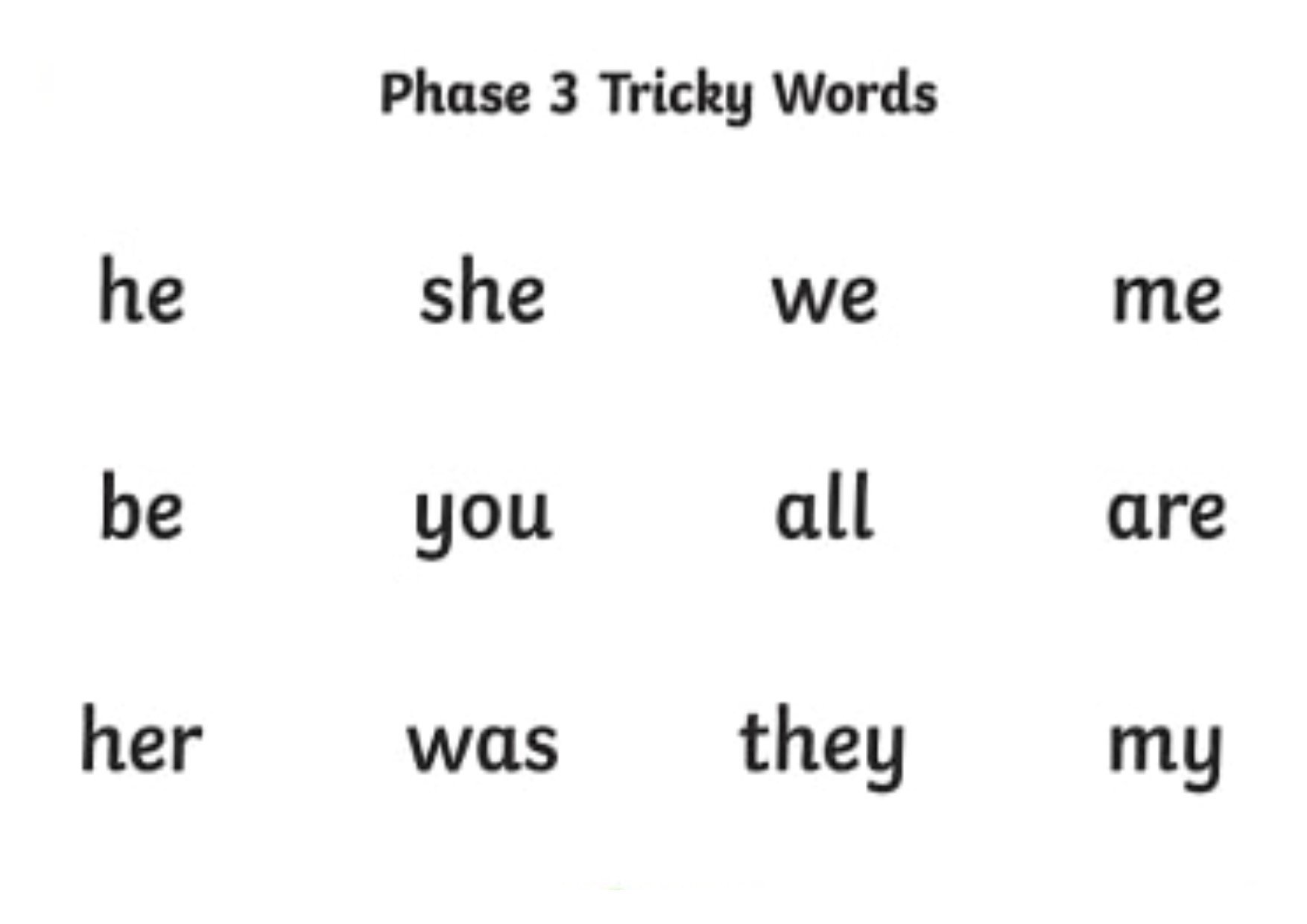 Click HERE to see a helpful phase 3 spelling booklet which includes the words that we focus on throughout this phase.