Phase 2 Phonics
Hear it, Say it, Read it, Write it!
Here you will find the sounds and words learnt in phase 2 phonics. Our in school scheme of 'Hear It, Say It, Read It, Write It' incorporates physical actions at phase 2 stage to really engage the children and secure their learning.
Phase 2 Sound Mat
Below are the sounds your child will learn during their first term at Cumberland
We teach these through the rhymes in the link above.
Click to enlarge and print.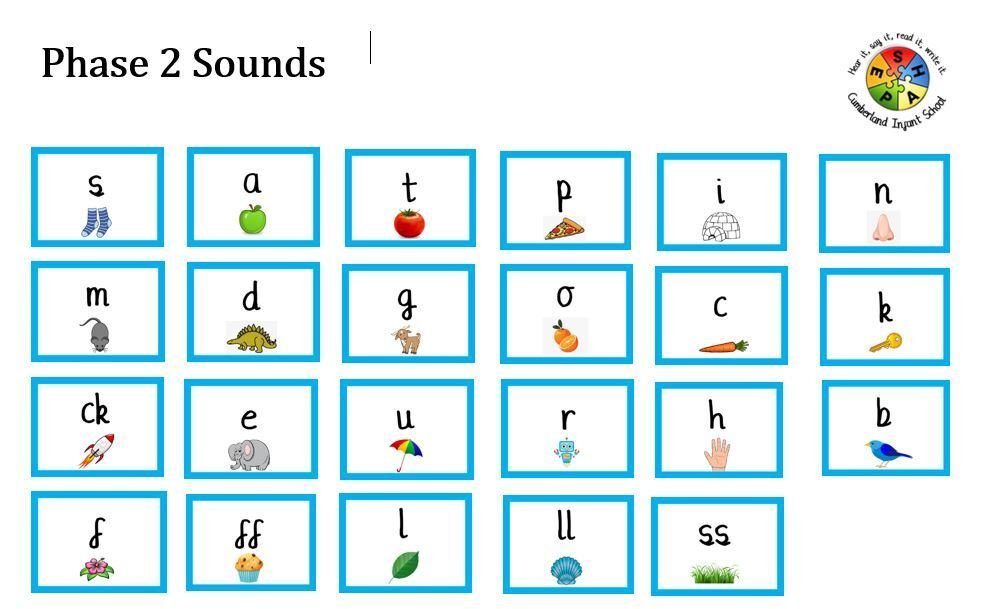 Phase 2 Tricky words
Tricky words are exactly that - tricky! They cannot be sounded out or decoded so children learn these by sight.
Click to enlarge and print.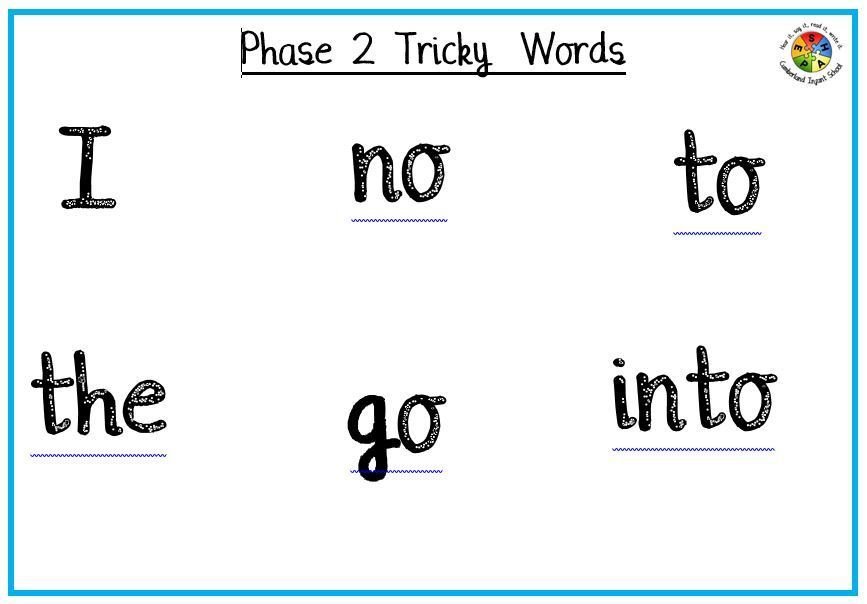 Click HERE to find a helpful phase 2 booklet, including spellings which use each set of sounds the children learn. Feel free to print this off and share it with your child.